Next Big Event – Reopening of G2GCC at BUMC 19-Jul-2020
To view the Memorial Service for Miss Lisa Townsel held on Saturday September 19th at 11:00 a.m.
Reopening of G2GCC at BUMC
Online Video Sermons Will Be Available 
We have been working to incorporate CDC, county and BUMC guidelines into our plans to re-convene services at BUMC.
Change In Some Scheduled Services. Due to circumstances beyond G2GCC's control Tuesdays' and Thursdays' bible studies at BUMC are postponed until further notice effective immediately.
Telecasts will continue via internet.
Saturdays' and Sundays' services will continue as scheduled starting July 18, 2020.
Sun Worship Service @ 9:30 am

Tue Bible Study @ 7:00 pm

Thu Bible Study @ 12 noon

Sat Service @ 12 noon
What Really Happens When you Give Part 2
Reopening of G2GCC at BUMC
Grow 2 Go Christian Center
Re-Start Guidelines
Blessing to you G2GCC family:
We have missed seeing you and are working to put guidelines in place handed down from the Center of Disease Control (CDC) the state and county authorities so that we can begin to assemble again.
We will have one Sunday Services at 9:00 a.m. the service begins with Intercessory Prayer and our second (2nd) service has been cancelled. We have one Saturday Service at 12:00 Noon.
We must delay the startup of Nursery, Children and Teen Church because we would be in violation of CDC guidelines. (6 feet apart)
The following guidelines must be observed:
There will be only one entrance into the Church. When leaving the service everyone will exit from Sanctuary side door.
Everyone above the age of two (2) years old must wear a mask while in the building and on the parking lot. (With the exception of the speaker or Singer)
Temperatures of each individual will be taken before entering the church for safety of all. A person will be asked to skip that service if his/her temperature is high (100) and above). There will be sign-in sheet for everyone to sign before entering the service.
We must observe the maximum number in Sanctuary of 68 people.
No Congregating in the Atrium, other areas and parking lot.
Avoid handshaking, hugging or kissing while on campus.
Avoid sharing any items (bibles, pens etc.) when possible.
Please comply with social distancing with signs showing occupancy number in Prayer Room, bathrooms and Counseling room.
Do not remove supplies (sanitizer paper towels, etc.) from their places.
Learn More About Coronavirus (COVID-19)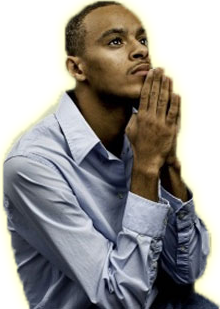 In the Name of Jesus, Abba Father, You are the God who made the world and all things therein. You give life and breath to all things and determine the times before appointed and the bounds of every man's habitation. You have declared that we should seek the Lord, to feel after You and find You, though You are not far from everyone of us (Acts 17:24-29).
You have said that the residue of men seek after the Lord and all the Gentiles upon whom Your Name is called (Acts 15:17). Lord God, we seek after You during this intercession and ask that You watch over and perform Your Word (Jeremiah 1:12) as we pray it
In the Name of Jesus!
Let us pray against the Spread of Coronavirus.
Father, in the Name o Jesus, we bind the spread of Coronavirus in the bi-state area, the United States and the world (Matthew 18:18).
We, Your people have made You, who is our refuge even the most high, our habitation, there shall no evil befall us, neither shall any plague come nigh our dwelling. (Psalms 91:9-10).
Because we have set our love upon You, therefore, will You deliver us from Coronavirus and other plagues (Psalms 91:14).
You have not given us the spirit of fear about Coronavirus and other plagues, but of love, power, and a sound mind (Second Timothy 1:7).
In the Name of Jesus!
Saints please read each prayer aloud and pray in the spirit as long as your time schedule permits daily.